Ari Marcovski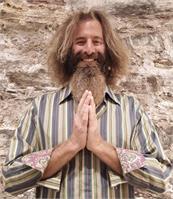 With a background in Muscular Therapy and three decades of teaching in various fields and subjects, Ari brings a wealth of knowledge, experience, attention to detail and a joyful smile to the practice of teaching, learning and well-being through yoga.
Ari found the physical and emotional relief, coupled with the spiritual joy that yoga practice offered, to be life-changing as it alleviated the pain of emotional wounds and eased digestive issues. Over the last 20 years, Ari's Yoga practice has continued to evolve and calm his mind, align his body and embolden his heart, while deepening the palpable realization that everything and everyone are connected.
Ari brings a calm yet flowing balance of breath-coordinated movement, a meditative, authentic and playful spirit and an awareness of the anatomical considerations of Asana to his teaching. Ari strives to live what he has learned in his practice on the mat, and bring it to his day-to-day activities and interactions, and inspire his students to explore this possibility in their lives as well.
Ari Marcovski instructs the following:
Flow + Let Go is a balanced practice of a slow vinyasa flow plus a guided meditation. The combination of the two will relax and recharge you for the days ahead. Asana and meditation are two of the 8 limbs of yoga. The vinyasa practice relaxes your body, preparing you for meditation. Meditation steadies the mind leaving you with a sense of calm and inner peace. Come experience the benefits of mind-body connection. All levels of yoga and meditation experience are welcome.