Emily Hurley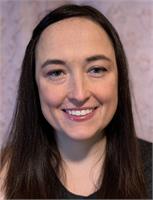 Emily started her yoga practice in Boston and quickly found that no matter what was happening, all she needed was her mat and a little vinyasa flow to to calm her mind and soothe her soul.
Emily wanted to share the gift of yoga with others and completed her 200 hour teacher training at Prana Power Yoga in 2010 and her 300 hour teacher training with Jacqui Bonwell in 2017. She is certified in Reiki Level II and RYT 500 Hour. Her classes are a fusion of spirituality, flow and breath.
Emily Hurley instructs the following:
Vinyasa Flow to Music classes focus on connecting breath to movement through a vigorous, continuous sequence of postures. We stretch and strengthen our body and spirit, and we calm the mind.

We practice heated, not hot yoga. The studio is heated to approximately 80 degrees. The studio will feel comfortably warm, allowing you to safely stretch deeply. You will enjoy a detoxifying sweat from the athletic nature of the yoga. You will leave refreshed and renewed. Classes are set to music and teachers prepare their own playlists. Classes will vary to reflect the unique style and personality of each teacher.

This class is appropriate for all levels of experience, and beginners are always welcome. If you are new to yoga, or if you have an injury or limitation, please let the teacher know, so he/she can offer modifications and give you extra support.